Our Team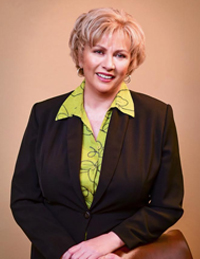 Linda Ballesteros
President and Founder, Mpower Franchise Consulting
As a Certified Franchise Broker, Linda taps into her 30+ years in the banking industry as well as her coaching background to support and guide her clients. This allows her to empower those seeking to build a solid financial future and leave a legacy through business ownership. The decisions will be made by selecting a strong growing franchise matched to their specific talents.
She is a catalyst for helping others, through franchising, to become business owners. Successful matches are achieved by finding the up and coming franchise that is best suited for each client's individual passion and skills.
As a member of Franchise Broker Association, Linda has connections to hundreds of franchises, a state of the art proprietary assessment program, and in-depth market research to launch the entrepreneur into business ownership.
Linda is well connected to successful business owners and others who arestriving for financial security, in addition to her volunteer work at a local senior center teaching computer classes. She is also the VP of Membership for Women of Visionary Influence. This is a highly respected non-profit organization that focuses on mentoring women through the discovery of their best selves.
You can also hear Linda's interview skills on one of the many radio shows she has hosted over the years. She has interviewed entrepreneurs, speakers and authors from around the world.
Linda has authored 3 books and co-authored 2 books and written many articles on business related topics as well as personal growth.
Building a legacy has taken on a whole new meaning as she sees her family grow. Her daughter and grandchildren are the reason Linda wants to have the financial freedom to spend more time with those who call her "Linny".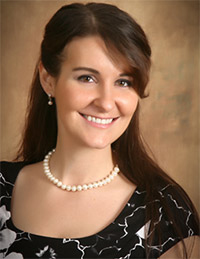 Sabrina Wall
As a franchisee of two different systems, a Senior Franchise Consultant, a partner in a franchise development company, President and CEO of a Business Opportunity, the Executive Director of the Franchise Brokers Association and CEO of FranVest Management, Sabrina has been involved with franchising at practically every angle. She focuses on building businesses that embrace collaboration and empowerment of all parties involved. She believes deeply in helping one another as the way to achieve success. Her passion is a commitment to creating a mutually beneficial situation for all parties involved in a transaction. She was a top Franchise Consultant her first year in business. Sabrina has a Bachelors of Science degree in Information Technology. She attributes her demonstrated ability to solve complex problems in business to her computer science degree where she solved complex equations. She went from an all-commission sales position to self-employment and now owns five companies that are run actively and passively. She strives to work hard and align herself with phenomenal people that seek to establish a wonderful business environment for the members of their organization. Having ethical and moral integrity are her highest priorities.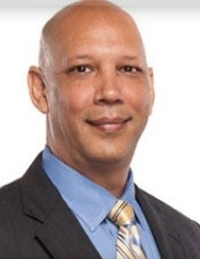 Richard Ashe
Advisor

Rich Ashe is the founder and president of Veteran Franchise Advisors and has 30 years of corporate, entrepreneurial and franchise business experience.
Rich served in the Marine Corps from 1976 to 1983. After serving in the Marines, he compiled over three decades of experience in business, received his degree in marketing and business management and worked his way up the corporate ladder vice president of global marketing for an international software company.
During his career, Ashe has helped companies such as Chase Bank, Xerox, and Compaq Computer expand or start new businesses. He also participated in four startups, two IPO's and launched two entrepreneurial businesses on his own – a computer training firm, CompuTutor, and a network consulting firm, LANDeZign.
Rich is a Certified Franchise Consultant, a member of the Franchise BrokersAssociation and served on the International Franchise Association VetFran committee from 2011 –2013.